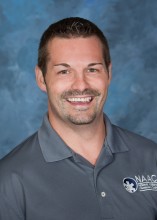 Jason Leet
Jason is responsible for assisting CAC, CACO, CAPO and CADS students with enrollment, certification, continuing education and recertification issues.  Jason also coordinates the live offerings of the NAAC certification programs and helps ensure that those programs run smoothly.
 
Jason has long term experience in the customer service industry and strives to ensure that all issues are promptly and thoroughly resolved to everyone's satisfaction.
 
Jason has a background in a variety of customer-service related industries including hospitality management, cable internet call-center and print advertising  – a diverse background that now benefits NAAC and its customers.  A native of north central Pennsylvania, Jason returned to the Harrisburg area in 2004.  His previous work experience includes working for Marriott International, Homes.com and one of the largest cable companies in the US and he previously worked as a College Intern at Walt Disney World Resorts in Orlando, FL.  He is a graduate of the Central Pennsylvania College of Summerdale, PA with an Associate's Degree in Business Management.
 
When not in the office Jason enjoys cruises, traveling, watching sprint car races and working in the yard building water gardens.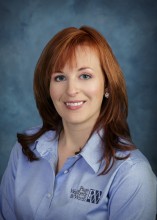 Amanda Stark
Amanda was named Executive Director of NAAC in 2018, but has been with the company since 2014 as an active speaker, educator and a driving force behind the scenes.   She has a passion for compliance and the EMS industry which she uses to lead NAAC as the "gold standard of excellence" in ambulance compliance as it provides education through its four certification courses.  Amanda is an attorney focused on all things compliance and the primary instructor for the Certified Ambulance Compliance Officer Course.  She has prior experience as in-house counsel and compliance officer for a large, private ambulance service and continues to provide education to as well as work on-site with public and private EMS agencies and billing companies which gives her unique insight into the needs of today's ambulance agencies.
In addition to her role as Executive Director of NAAC , Amanda also serves as Executive Director of PWW Media, Inc. and as a Senior Attorney at Page, Wolfberg & Wirth, LLC.